Do you need assistance with coordinate measuring of your products?
We'd be only pleased to be of help, with a focus on your requirements, processes and products. Verkstadsbolaget, which is a metalworking shop, has extensive experience in coordinate measuring. We do our best to create a close and open relationship with you in order to ensure the production of a good and stable product.
Your products are manufactured at our metalworking shop. Our expertise in material alloys and our manufacturing competence enable us to maintain a high level of quality, while our measuring department safeguards the geometry of the items with a coordinate measuring machine before they are shipped to you, the client.
More and more companies are coming to Verkstadsbolaget for production. So, we can provide a number of good references in this respect.
Welcome to our workshop!
We'd really like to hear from you
Don't hesitate to get in touch with us, and we'll do our best to come up with a tailor-made solution just for you.
Contact us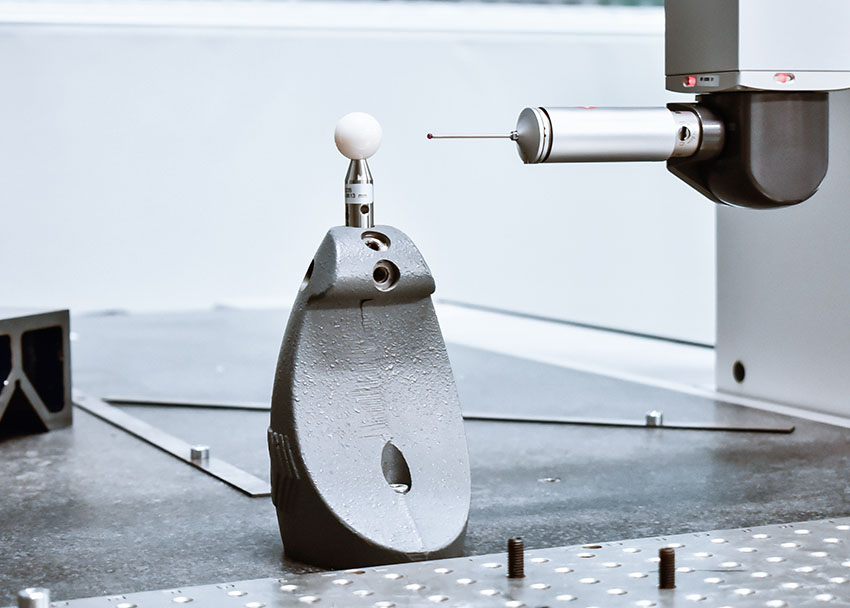 Coordinate measuring machine
If you need assistance with coordinate measuring, We'd be only pleased to assist you with our coordinate measuring machine. We make utilise a machine from Hexagon that can measure products with a length of up to 2,000 mm, width of 900 mm, height of 800 mm and maximum weight of 2 tonnes. We'd be pleased to assist you wherever you have a need!
Measuring records can be transmitted in a range of different formats, including PDF or Excel depending on client requests, with the most common one being Excel.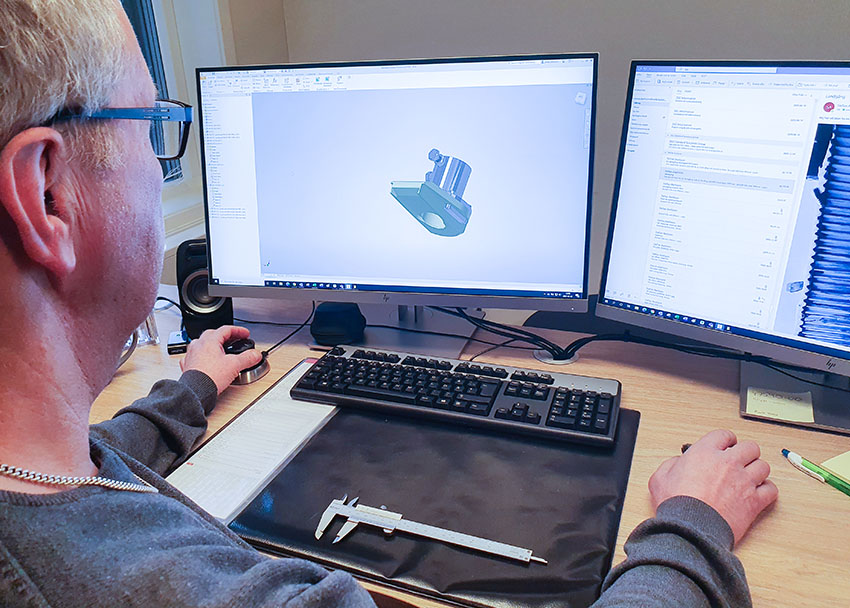 3D
Since we offer CAD/CAM machine integration, Verkstadsbolaget can receive 3D files for preparation and programming, which enable us to go from drawing to ready detail as quickly as possible. If at all possible, we'd prefer to receive the files in STEP or IGES format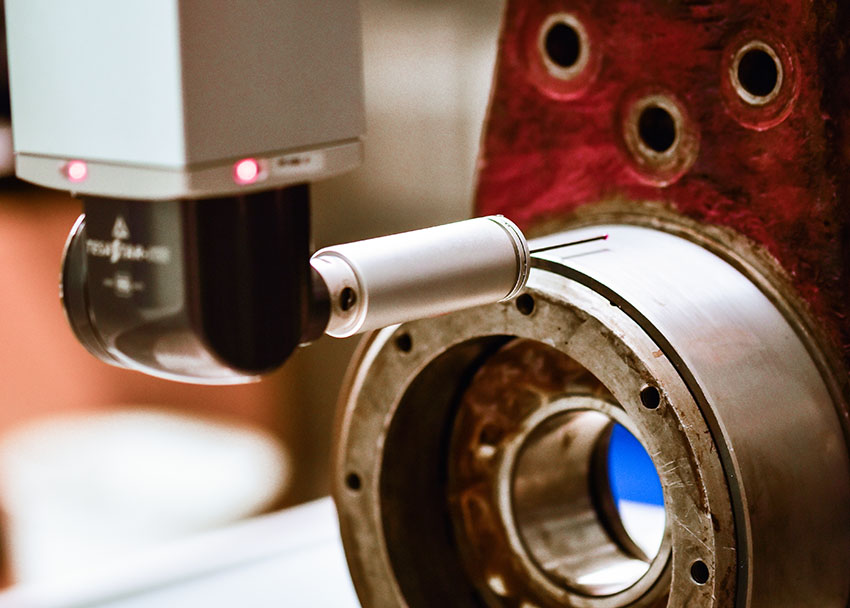 Reverse engineering
If you have no 3D files or drawings, we can help you prepare supporting documentation as well as assist you with tolerances and requirements so as to ensure that the product functions for the end user.
If the item already exists, we can use it as a template for producing 3D models that are subsequently measured in the coordinate machine for verification. This is very common for old machine parts lacking supporting documentation, and of course, there then exist opportunities for improvements and optimisations based on your requirements and ideas. Don't hesitate to contact us and tell us what your needs are, so we can design an appropriate solution just for you.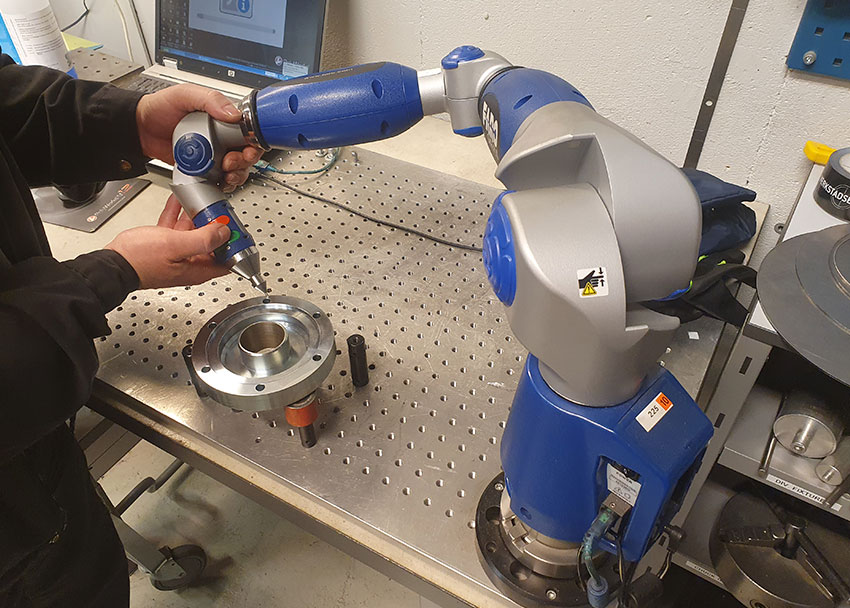 Portable measuring arm
Do you need assistance with measuring on site at your premises?
We have a portable measuring arm from Faro that enables us to measure items on site, perhaps also when fitted to a machine to prevent any downtime in your operations. We'd be only pleased to manufacture spare parts or replacement parts in our metalworking shop.