Do you need assistance with spare parts or renovation of wearing parts for the pellet mills?
We'd be only pleased to be of assistance with your pellet mill needs, with a focus on your requirements, processes and products. Verkstadsbolaget, which is a metalworking shop, has many years' experience in pellet production and offers a high level of quality of products customised for industrial manufacture.
More and more companies in the pellet industry are installing spare parts from Verkstadsbolaget in their machinery. So, we can provide a number of good references in this respect.
Welcome to our workshop!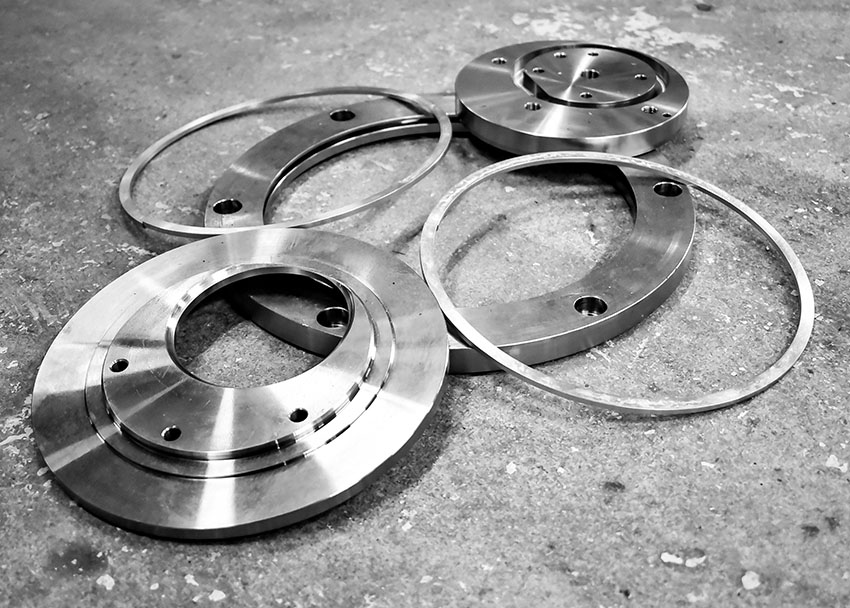 Spare parts for pellet mills
If you have your own service department that performs renovation of mill wheels (coller wheels), we can manufacture spare parts for your equipment. We maintain price lists for the most common brands such as CPM, Andritz and Buhler, so don't hesitate to get in touch with us so that we can check if your particular model is available. If your particular model is missing from the range, we can of course extend the range with your products and requirements; we see nothing as impossible. When we manufacture new spare parts, we utilise the competence our metalworking shop has in material alloys and tolerances, which enables us to maintain a high quality of your products.
The presence of designers on our production floor means that we can tailor your products to your own requirements. This means short lead times for you — from order placement to actual delivery.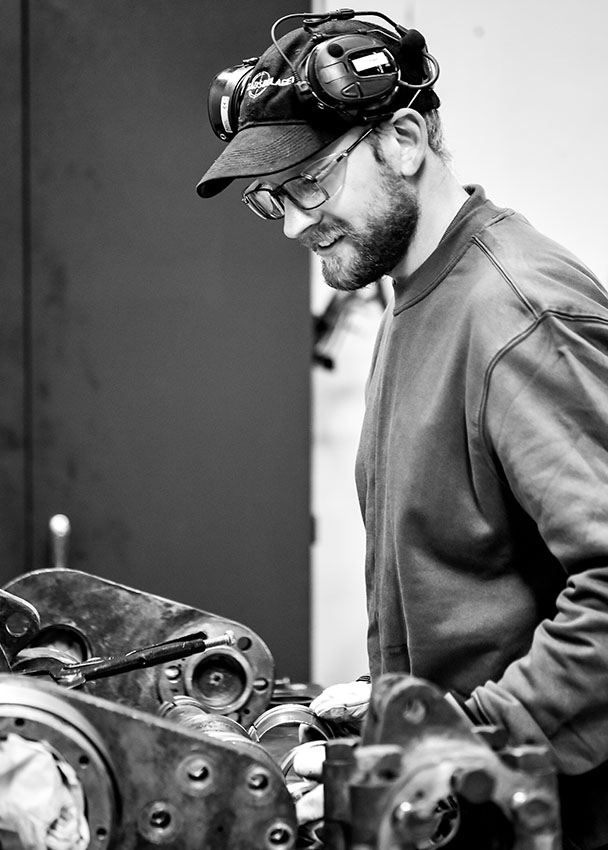 Renovation of wearing parts for pellet mills
Do you need assistance with the renovation of wearing parts for pellet mills?
We can assist you with the renovation and replacement of wearing parts manufactured in our metalworking shop. We inspect your products prior to renovation, as there are cases where it is not possible or worthwhile to renovate them. Our metalworking shop has a renovation department that is isolated from the dirty environment and is fitted with equipment customised for the renovation of pellet equipment.
If you are in need of this, we can also help you renovate gearboxes and suchlike for the timber industry as well as conveyors and miscellaneous other manufacturing equipment.
Don't hesitate to contact us if you need help – we'll do all we can to assist.