Do you need assistance with sheet metal work?
We'd be only pleased to be of help, with a focus on your requirements, processes and products. Verkstadsbolaget, which is a metalworking shop, has many years' experience in sheet metal work of most materials, whilst ensuring a high quality of the finished products. Verkstadsbolaget strives for close and open cooperation with you in order to ensure the production of a good and stable product.
Your products are manufactured at our metalworking shop in Säffle, and we can also take care of your finishing thanks to the excellent cooperation partners we have in our immediate vicinity.
More and more companies are coming to Verkstadsbolaget for production. So, we can provide a number of good references in this respect.
Welcome to our workshop!
Machinery
We have modern and flexible metalworking shop for the manufacture of your products. We also have a sheet metal department with laser cutting, bending and welding that works with most materials and methods. If you need any further machining, we also have a machining department that operates most CNC and manually operated machines as well as an automatic bar lathe and a pallet machine.
If needed, we can also tumble your products. This flexibility enables us to manufacture complex components under our own roof without the need to send them out to sub-contractors. This means short lead times for you — from order placement to actual delivery.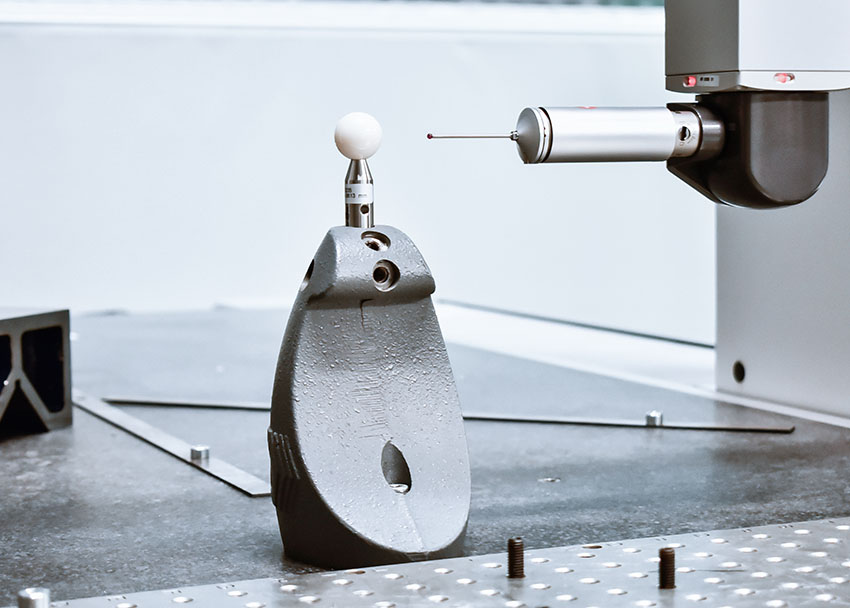 Coordinate measuring machine
If you need help with coordinate measuring, we'll gladly assist with our coordinate measuring machine. Verkstadsbolaget uses a machine from Hexagon that can measure products with a length of 2,000 mm, width of 900 mm, height of 800 mm and maximum weight of 2 tonnes. Measuring records can be transmitted in several different formats such as PDF or Excel depending on client preference, with the most common one being Excel.
If you'd like us to assist with coordinate measuring, don't hesitate to contact us!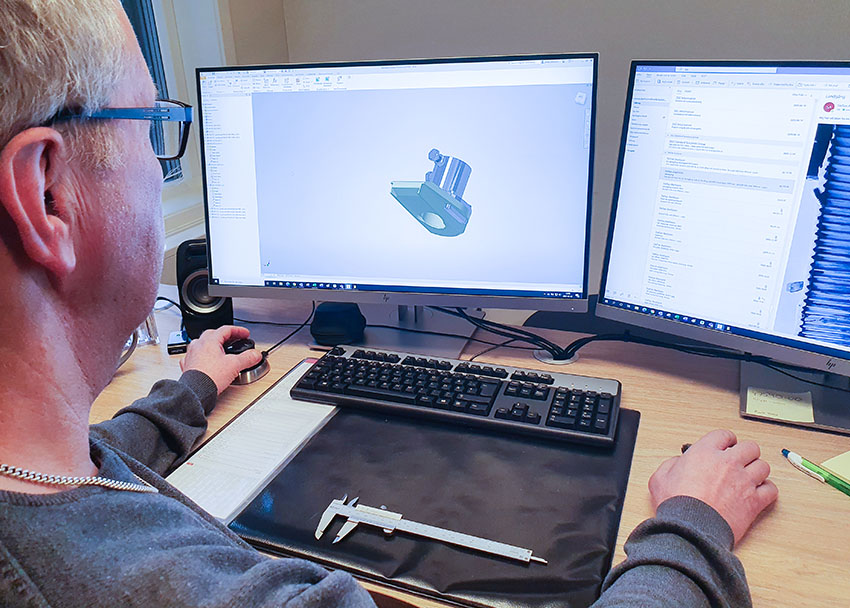 3D
Since we offer CAD/CAM machine integration, Verkstadsbolaget can receive 3D files for preparation and programming so we can go from drawing to ready detail as quickly as possible. If at all possible, we'd prefer to receive the files in STEP or IGES format.