Do you need assistance with the welding of your products?
We'd be only too pleased to be of assistance with your welding needs with a focus on your requirements, processes and products. Verkstadsbolaget, which is a metalworking shop, has many years' experience in the welding of most materials, ensuring high quality finished products. Verkstadsbolaget strives for close and open cooperation with you in order to ensure the production of a good and stable product.
Your products are manufactured at our metalworking shop. Our expertise in material alloys and our manufacturing competence enable us to maintain a high level of quality, while our measuring department safeguards the geometry of the items with a coordinate measuring machine before they are shipped to you.
More and more companies are coming to Verkstadsbolaget for production. So, we can provide a number of good references in this respect.
Welcome to our workshop!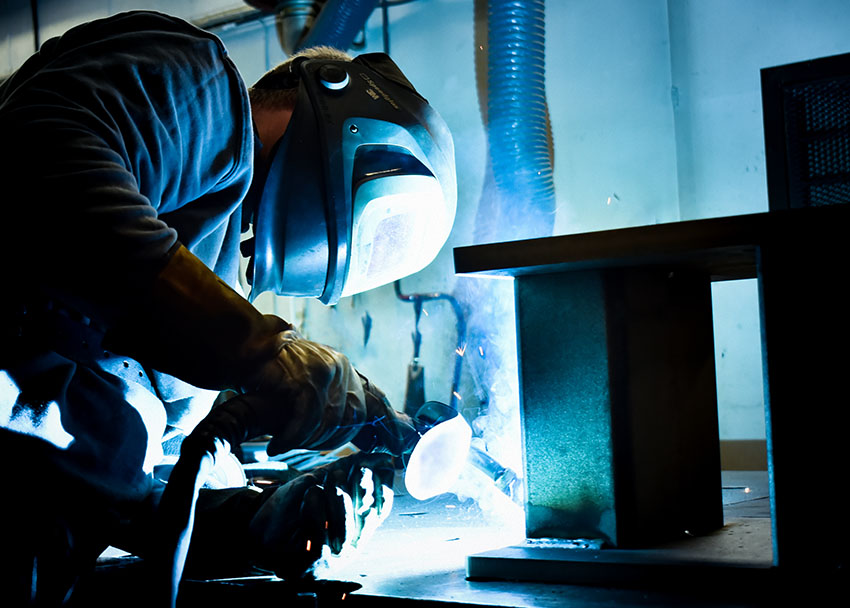 Methods of welding
We can assist you with MIG welding, MAG welding, MMA welding (stick) and TIG welding. We work with most materials and are able to weld materials such as black steel, stainless steel as well as aluminium. Verkstadsbolaget is licensed for most methods of welding and materials in its metalworking shop, all of which can be adapted to your needs and wants.
Quality assurance of welding via WPS
To quality assure our work, we use process samples and WPS (welding procedure specification), which are taken care of by our welding engineer. NDT (non-destructive testing) services are something we purchase from an external resource.
We have IWS (International Welding Specialist) technicians on site in our metalworking shop. This way we fulfil the requirements of ISO 3834-2.
Traceability
If you have traceability requirements in respect of raw materials by means of batch numbers or certificates, we can provide this in production and in our Monitor business system.
Equipment
To ensure rational and efficient welding work, we use welding benches of up to 4,000 x 1,500 mm as well as welding stands for larger products. We employ positioners with driven rotation in both vertical and horizontal position, and our welds primarily come from Fronius. We also offer sheet metal laser cutting at the shop.